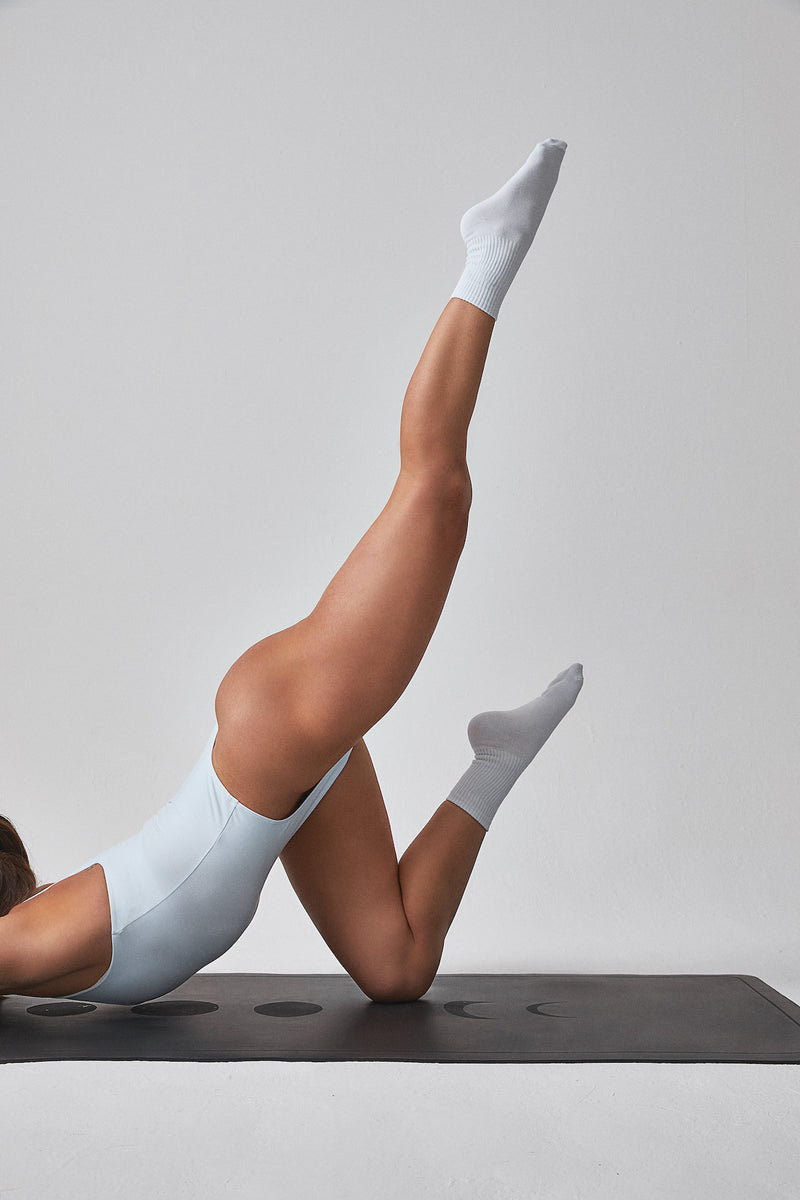 Meet the worlds best
yoga mats
As a yoga enthusiast and teacher, this yoga mat truly stands out. Its impressive grip gives me confidence in various poses, while the comfortable cushioning makes my practice sessions and teaching more enjoyable. It's heartening to see even my beginner students benefit from its joint-friendly cushioning during their practice.
Sofya - Verified OLIE Customer 🖤
Anti-slide technology - unbeatable grip, even during those sweaty flows!
Larger and thicker - giving you more room and comfort to focus on your movement
Supportive and cushioned - The perfect balance of support for your beautiful movement and padding for your precious joints
Shock absorbing - we all get it wrong sometimes, but your mat has your back with its perfect shock absorbing
★★★★★
Stop looking for a new mat. You found it
I am not the one to spend money without researching. I have had a ****** mat for years, friends have the **** mat, and I was apprehensive about trying a "no brand mat". But so glad I did!

This is a masterpiece. It's high quality and has an incredible grip. It feels thick and supportive while lightweight and easy to roll up and carry around. It lays perfectly flat and doesn't hold marks from folding.

I was tired of using mat towels, fussing with it and still not getting a good grip in my practice. This mat solved the problem while delivering a beautiful design.
Ethically made - we don't just care about out beautiful customers, but we care about everyone involved with OLIE. That's why all of our manufacturers have had audits to ensure fair conditions and pay 🖤
Eco-conscious at every step - We don't claim to be an eco-brand. But we are doing everything we can to be kind to the environment. From our net-zero carbon logistics centre to our recycled and fully recyclable packaging.
Built to last - Ever heard the term 'buy cheap, buy twice'? Not at OLIE. You're investing in your new, longterm best friend.
World-class customer service - Here to make sure every member of the OLIE family is happy and feels valued. No matter your issue, we are here to solve it.
ECO MATERIAL: NATURAL PU RUBBER - VEGAN
DIMENSIONS: 185 X 68CM
THICKNESS: 5MM
WEIGHT: 2.85KG
TECHNICAL USES: YOGA - PILATES - WORKOUTS - BARRE 
ETHICAL: Beautifully created in a certified ethical manufacturing centre.