Open media in modal
Open media in modal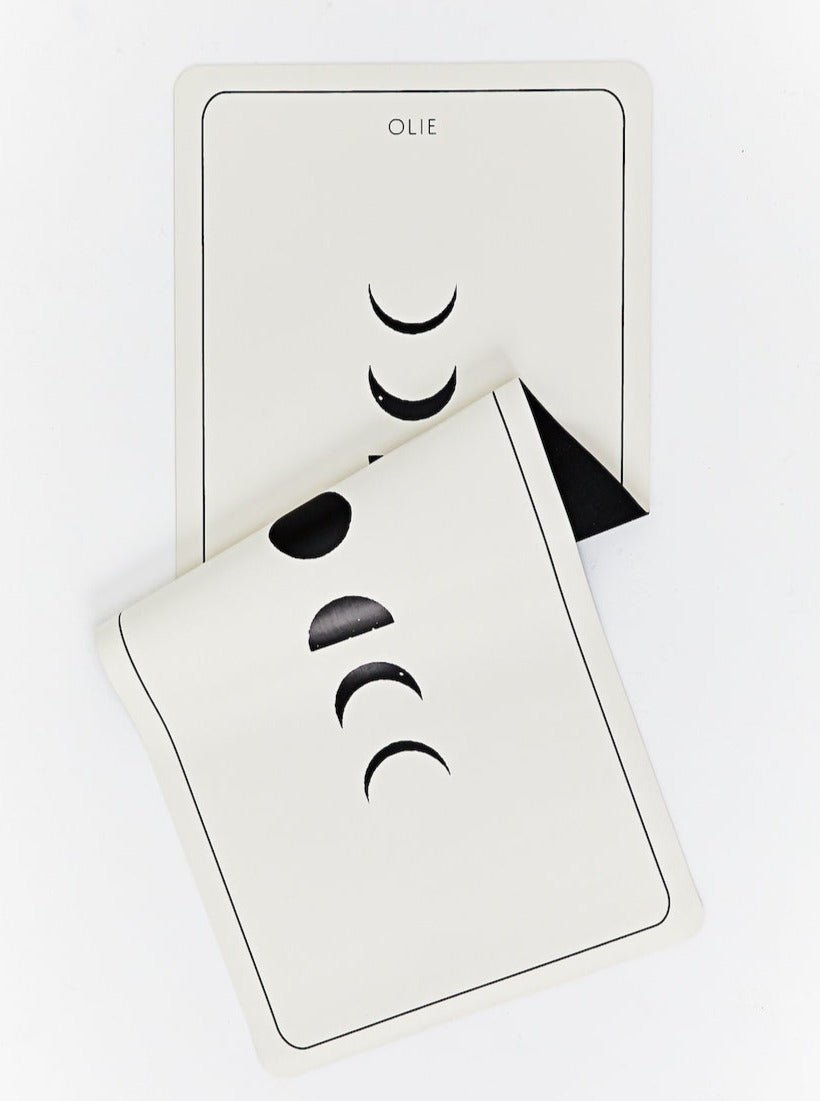 Open media in modal
Open media in modal
Open media in modal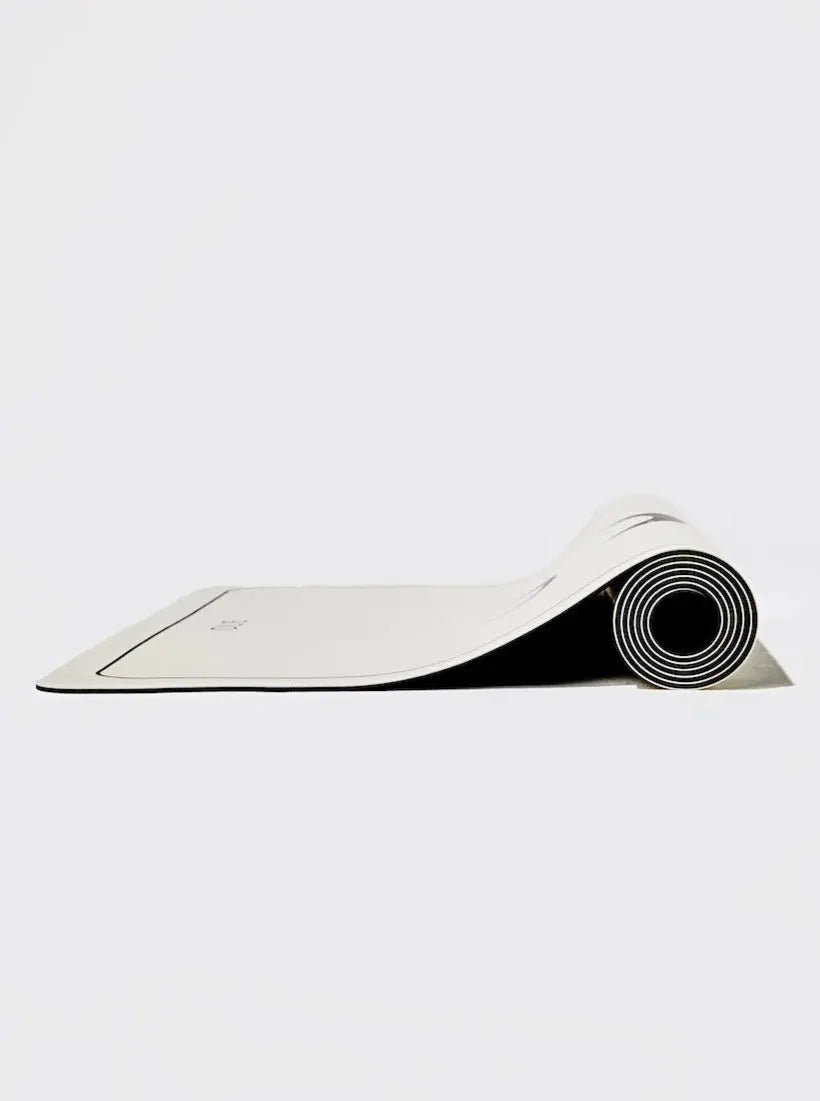 1
5
*FREE MAT CARRY STRAP INCLUDED - THIS WEEK ONLY*
DIMENSIONS: 185 X 68CM
THICKNESS: 5MM
WEIGHT: 2.85KG
MATERIAL: Eco natural PU rubber (VEGAN)
TECHNICAL USES: Yoga, workouts, pilates
ETHICS: Created in a certified ethical manufacturing centre
BENEFITS

MORE GRIP, NO SLIP. Hate losing your grip whilst you're trying to move? So do we. That's why we created the grippiest mat on the market, even when you get sweaty.

CLOUD LIKE COMFORT. The perfect balance of support and compression for your joints. So you can practice your handstands with confidence and lunge in comfort (well, your knees will be comfy).

SPACED OUT. Never run out of space again. Larger, thicker and more comfortable. We made sure of It.

BUILT TO LAST. We were getting tired of replacing mats every few months that didn't last. So we designed one that will.

A MAT TO MATCH YOUR AESTHETIC. Uniquely designed to elevate any space it's rolled out in so that you'll look forward to your morning movement.
THE MEANING BEHIND THE MAT

Our Moon Mat is a symbol of femininity, wisdom, intuition, renewal and the cycle of life. Each phase holds its own magic and power, representing the ebb and flow of life. Each cycle is a humble reminder of the light and shadows that exist within all of us. 

"The moon doesn't consider one phase better than the other, she just glows, equally stunning at each turn. Why should we be any different?" - Cristen Rodgers 

It's time to step into your creative energy, it's time you allow yourself to be seen fully, to know that you already have all the light within you to shine through any darkness you might face.

It's time to step into your power. 

You are a force & you are safe to be YOU.
THINGS YOU MIGHT WANT TO KNOW
CARE GUIDE

Your yoga mat will show signs of wear, love, and the journey you've been on the more you use It, but there are some ways to look after it to extend its lifespan. 

Please read through this carefully before using your mat for the first time.

OIL. The surface and pores of your OLIE mat enable It to dry quickly. However, this also means It Is susceptible to stains, especially from any product containing oil. To reduce this possibility, please ensure your hands and feet are clean, and oil-free before use and avoid using any product on your skin that contains any oils, Including essential oils.

PRODUCTS. Do not use strong detergent products containing tea tree oil or oil Ingredients. Do not place it in the washing machine. Do not soak In water.

Do not use any harsh cleaning product on the mat or textured cloths. Use a soft microfiber cloth with a mild detergent, mix a few drops with water, gently wipe clean with a damp cloth, and then a dry cloth. Alternatively you can also use a baby wipe.

Allow to air dry before rolling your mat up. Leave the mat In a cool and dry place away from sunlight. Once It Is dry, roll it up with the LOGO facing outwards to ensure the mat holds its shape when you roll It out next time.

STORAGE. Your yoga mat should be stored rolled upright with the OLIE logo facing outwards.

Do not roll It up If It Is not completely dry. Avoid storing It In a heated cupboard or close to any heat source as this will compromise the Integrity of your yoga mat.

Avoid any prolonged exposure to the sun. Do not fold your yoga mat or place any heavy objects on it when It's rolled.

FOLDING. Your OLIE mat has been designed to be laid out flat rather than folded.

Please avoid folding your OLIE mat as this mat damage the shape, structure and integrity of your mat.

Rather, roll your mat tightly with the OLIE logo facing on the outside to help your mat keep it's original shape.
RETURNS, EXCHANGES + REFUNDS

Should you be unhappy with any part of your order, please contact us immediately  hello@thisisolie.com

YOUR HAPPINESS MEANS A LOT. If any part of your OLIE order leaves you feeling less than amazing, please reach out to us without delay.

We're fully committed to resolving any situation to your utmost satisfaction. Your peace of mind is our greatest reward.

RETURNING WITH LOVE. Should you wish to return your cherished OLIE product for a refund or exchange, you're welcome to do so within 14 days of receiving your order.

For your beautiful OLIE product to be accepted for a refund, please ensure the item remains untouched and in its original, lovingly preserved packaging. It must remain in a sellable condition.

Please contact us before organizing a return so we can help you with the process.

We do our absolute best to provide you with as much information and detailed imagery of each and every product we sell, so it's as true to the original as possible.

Please note that for non-faulty OLIE items, the cost of returning our products is the customer's responsibility.

Additionally, if any returned items have incurred damage to their packaging, a handling charge will apply.

The specifics of this handling charge will be determined by our team on a case-by-case basis for each product.

FAULTY PRODUCTS. While we pride ourselves on our quality and consistency, sometimes we have outliers that sneak through our processes.

Therefore, if your new movement best friend arrives with any faults or defects, or anything you aren't sure about, pleasecontact us as soon as possible and include as many images/videos highlighting the issues as you can.

This will enable us to provide you with a response that will best serve you.

EXCHANGES. We do not accept exchanges, only returns.

Please see our return/refund policy above for more.
SHIPPING INFORMATION

We pride ourselves on the fact that we ship to almost all destinations worldwide.

Our main shipping destinations are:

The United States
The United Kingdom
Canada
Europe
Australia
Mexico
Singapore

Don't see your country on the list?

Get in touch with us at hello@thisisolie.com and we will discuss the possibility of sending you your OLIE products.

USA. All orders placed Monday-Saturday before 11:59am will be dispatched the same day.

(Orders placed after midday on a Saturday will be sent out Monday.)

REST OF THE WORLD. All orders placed Monday-Friday and before 2pm UK time will be processed the same day.

(Orders placed after 2pm on Friday and during the weekend will be sent out the following Monday.)

WHEN WILL MY ORDER ARRIVE? This, of course, depends on the type of shipping you select.

We offer a wide selection of different shipping methods, from next day delivery, to slightly longer and more affordable rates.

All orders will receive a tracking link, but if you have any concerns then get in contact and we'd be happy to help!
CUSTOMS + DUTIES

It's worth noting that the customer is responsible for paying duties and taxes.

It's country specific whether or not you are likely to pay any imports/duties or taxes.

The following countries will NOT be required to pay any import fees:

EUROPE (orders under €150, excluding shipping costs).
USA
UK

There are also many other countries that wont be required to pay these taxes. Of course, we can't specify every single one.

Please get in contact should you require help.
Very good mat 🙏❤️ Loved it
Very good grip and beautiful mat !😊🙏Very happy with my purchase
Absolutely Worth It!
I have been wanting an Olie mat for years and was patiently waiting until a purple one was released and let me tell you - it did not disappoint! It is stunning, it is grippy, it is soft, it is big, and the colour is to die for! I am so inspired to continue my yoga practice in 2024 with this amazing mat - Jess really went above and beyond!
Stunning Comfort!
This yoga mat is more comfortable than I anticipated. It inspires me to roll it out and meditate and stretch and reminds me that I do it for me. I simply love it!
Great grip and size! Love it !